We had a wonderful holiday season at Newport Children's Academy filled with parties, concerts, friends, family, and pot-luck feasts. Santa came to visit the school and posed for pictures with each student despite his busy schedule. Our toddlers and two-year olds gave short concerts during their holiday parties and our pre-K classrooms both gave stunning evening performances complete with lighting, costumes, and props. Everyone enjoyed sharing food and visiting after the shows. We are so proud of our talented stars!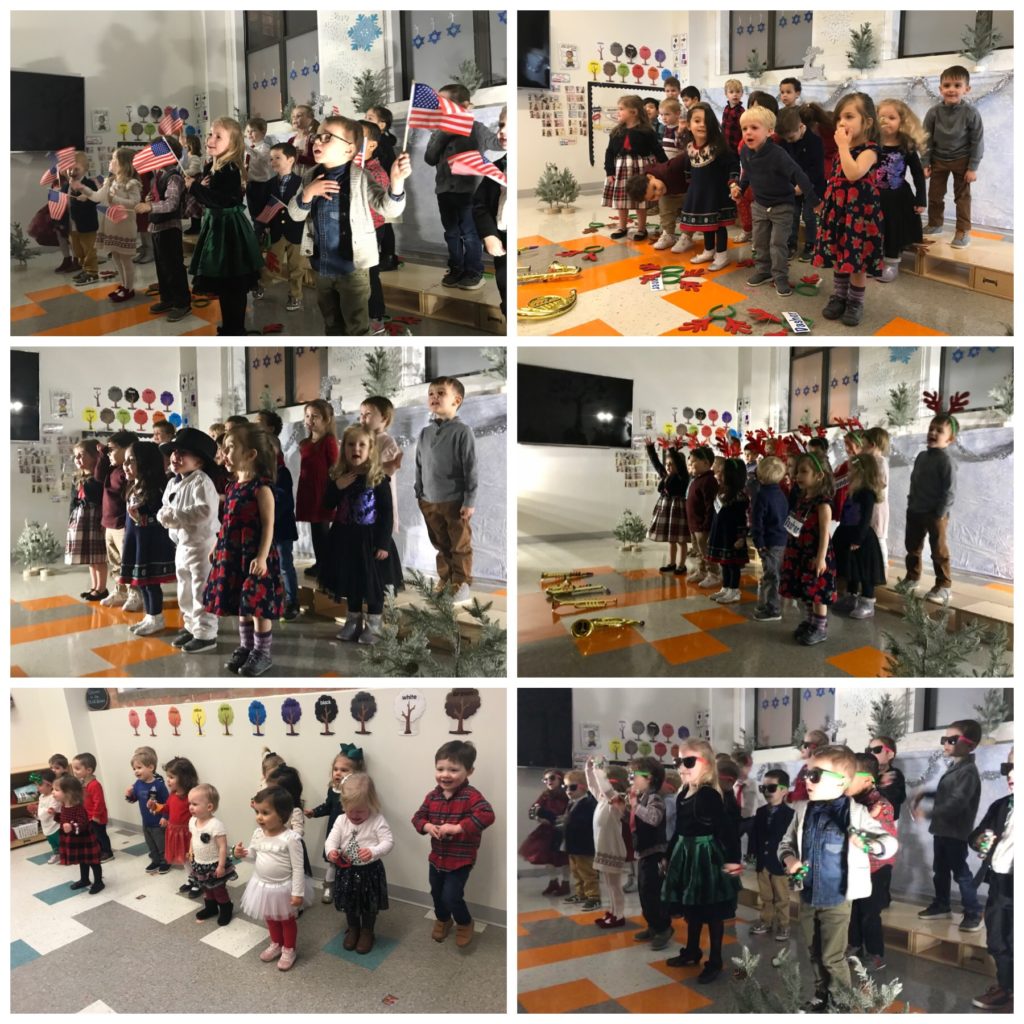 Zooming into the New Year!
Newport Children's Academy is very excited to begin 2019. We aren't letting the cold weather slow us down, either. While learning about transportation we worked as mechanics, flew planes, chugged along like train cars, sped around racetracks and down steep hills, and even painted with toy cars! Later this month, we will be learning about arctic animals, exploring our five senses and puppetry. Learning doesn't hibernate at Newport!