Pumpkin Patch
Newport Children's Academy has been up to all kinds of fun fall activities, including making our playground into a pumpkin patch. Children searched through the playground to find the perfect pumpkin to decorate and take home. We also had a fall photo opportunity at the pumpkin patch and sent home the pictures in homemade picture frames.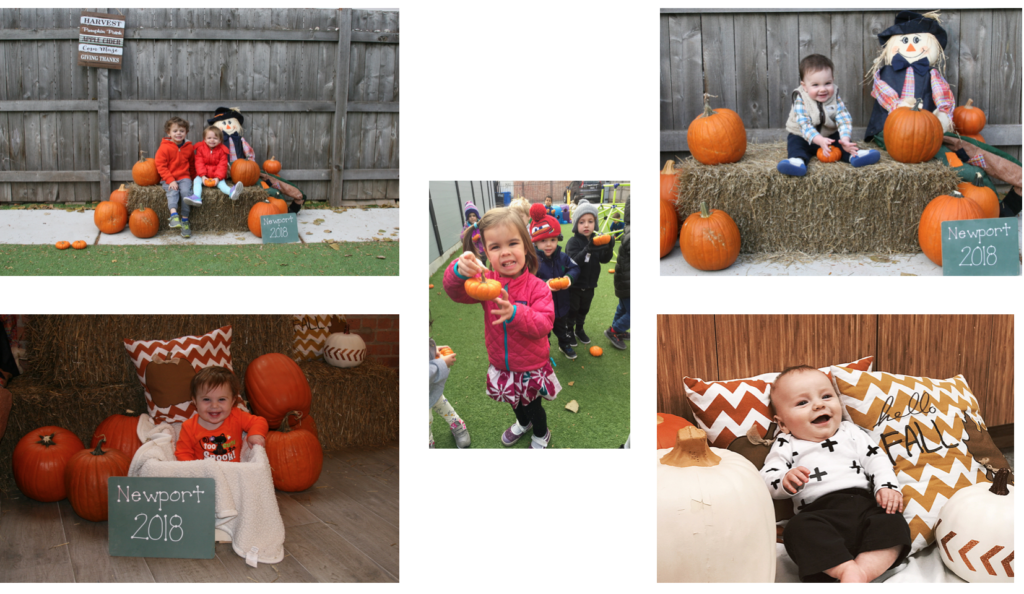 Petting Zoo
During farm theme week classes focused on learning about animals and other things you would find on a farm. Throughout the week children created animal themed art projects, played in a barn themed dramatic play area, and even discovered how it feels to milk a cow. At the end of the unit, a petting zoo came to NCA and children were able to touch and see the real life animals they had been learning about all week. Some of the animals we got to interact with were ducks, a goat, a chicken, and a rabbit. Being able to experience these animals was a perfect way to end the unit.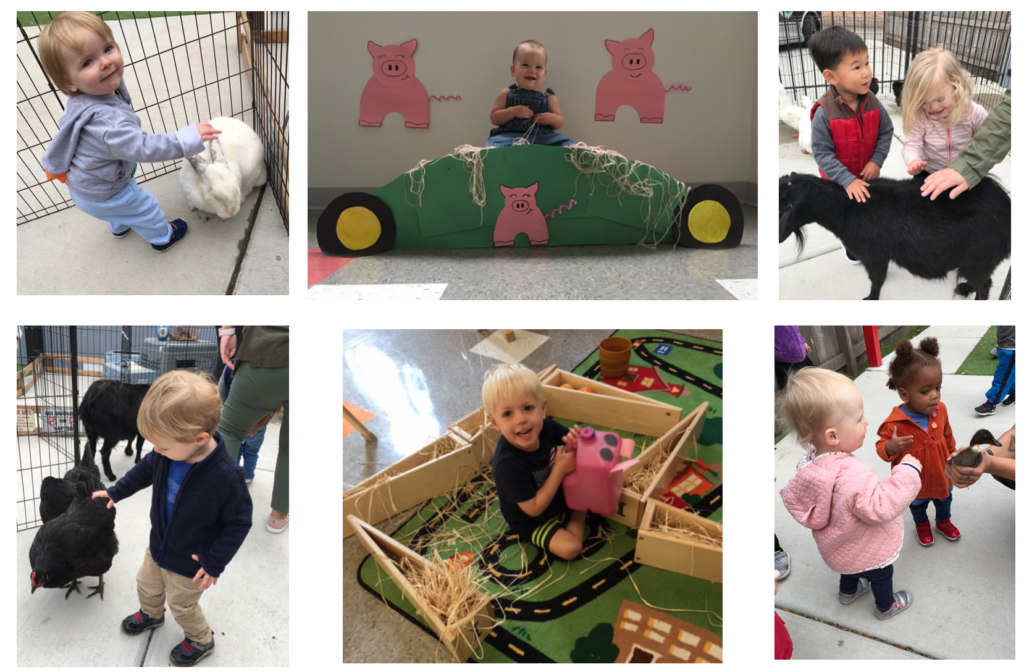 Fire Safety
Fire safety and prevention week happens in October of every year. During this week, schools nation wide focus on the importance of fire safety and how we can help prevent fires. At NCA children spent the week learning all about firemen, fire trucks, and how to stop, drop, and roll. Many of the classrooms turned their dramatic play area into a fire station including firemen costumes, fire trucks, and even pretend hoses to put out fake fires. We were able to have our local fire station come by as well to give kids a chance to climb onto their truck and see what one looks like on the inside.
Halloween
Each of our classes hosted a spooky party to celebrate Halloween this year. Parents and families were invited to join us as we dressed up in costumes, played games, and had fun with classmates! Some of our favorite activities included witches hat ring toss, pumpkin pipe cleaner beading, and candy corn pin bowling. We loved getting to see all of the children and even some parents in their costumes! Events like our Halloween party are always a great way for families at Newport to stay connected and get to see their kids interact with peers.