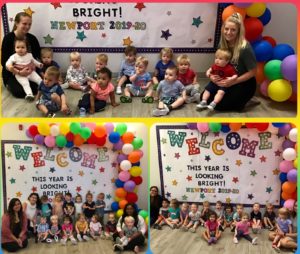 Back To School Night
Newport Children's Academy excitedly started our fourth school year this fall and we can't wait to see what the year has in store for us! For back to school night we threw our first full school event in the upstairs space. Families joined us for food, fun, and conversation while checking out the newly opened indoor play space. Events like our back to school night are a great way for Newport families to meet and build upon the community within our school!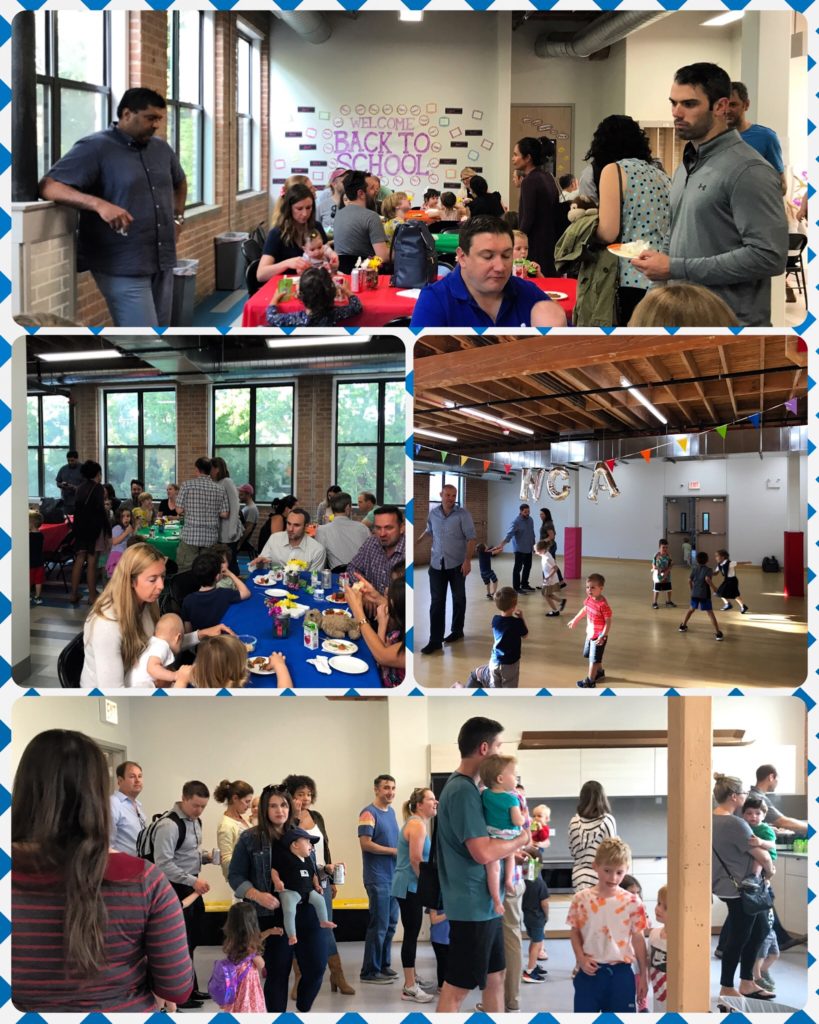 Wiggleworms
The Old Town School of Folk Music came by to put on a show for us! The Wiggleworms performance was perfect for our younger classrooms. Everyone was able to sing and dance along to the familiar songs being played. They even brought instruments for all of the kids to play along with. Music and movement has many benefits to improving a child's development, which is why we make sure to incorporate it in our curriculum at Newport. Some of the benefits of engaging in music and movement include; a fun and creative way to burn off energy, increased social skills, development of large and small motor skills, as well as awareness of movement and body positions.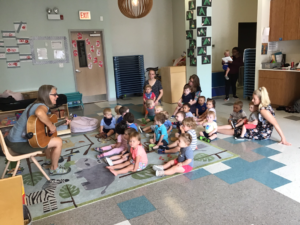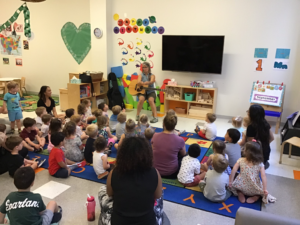 Buddha Belly Yoga
This fall we are offering yoga classes to our currently enrolled families. Buddha Belly Kids Yoga comes to us every Thursday to do yoga with children that chose to participate in the fall session. Yoga is a great way for kids to work on balance, flexibility, and build strength. It also reduces anxiety and helps further develop concentration and focus skills. We're so excited to see all the little ones working on their yoga poses!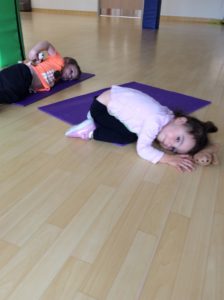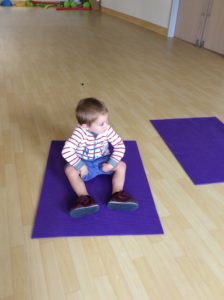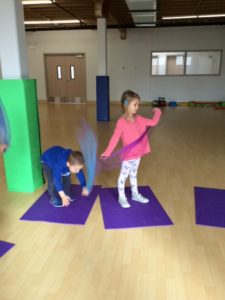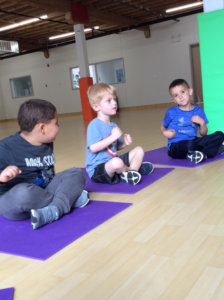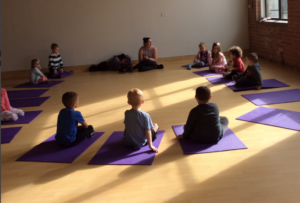 Petting Zoo
For farm week we hosted a petting zoo at our playground! During each classroom's outside times they were able to step inside the petting zoo and interact with different farm animals. Some of the animals we got to pet were a duck, chicken, goat, and bunny. NCA loves being able to bring interactive experiences to the school for students to enjoy!