Dear Parents,
Welcome to the Newport Children's Academy family. As proud members of the Roscoe Village community, we are very excited to be welcoming your children to an exciting and enriching first year.
The Newport Children's Academy building was carefully chosen in order to provide our families with a self-contained, state-of-the-art location that offers safety, security, and ample learning space. Our classrooms have been freshly outfitted with care to every detail, right down to colors carefully chosen for the effects they have on our children's developing skills by age group. We've partnered with the great Gourmet Gorilla™, our local, organic catering company, to provide our children with the best nutritional quality currently on the market.
Nurturing the total child at every level is our goal. Our children are given a strong foundation built on love and respect, which will last them for their entire lives. We have hired a truly impressive, first-class roster of Lead Teachers and Aides, all devoted to nurturing the total emotional, physical, social, intellectual, and creative needs of your children. You can read more about their qualifications, teaching styles and interests here.
We have several differentiators that make us unique. We want you to know about all of the exceptional services and programs we offer, down to the program details of our curriculum by age group, as well as personalized biographies from our staff. We want you to feel confident in placing your precious children in our care. Our website offers a tremendous amount of information about our mission and philosophy, as well as overviews of our curriculum, safety guidelines, and features of our facility and programs.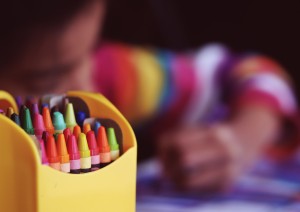 Please call us today to schedule a one-on-one tour of Newport, and to learn more about why you can be confident in choosing Newport Children's Academy to care for and nurture your child.
I can't wait to meet you all.
Best wishes,
John Sears
Director, Newport Children's Academy