Summer at Newport has come to an end as we eagerly prepare for the new school year. We made sure to end summer with a bang by going on a fun filled field trip to the Museum of Science and Industry. We also had two exciting in school field trips. Our older classrooms used their imagination to help Storytown actors create and perform an improv play while our younger age groups danced, sang, and played instruments along with a performer from the Old Town School of Folk Music. To kick off the new school year we hosted a back to school night at our playground.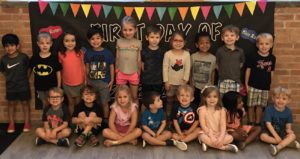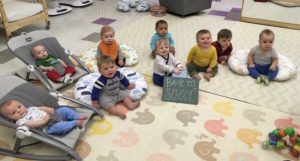 During STEM (Science, Technology, Engineering, and Math) week our Orange Room and Pre-K class anxiously waited for their field trip to the Museum of Science and Industry. On the day of the field trip children, teachers, and parent volunteers excitedly road on the bus to the museum. Once they arrived, children split into smaller groups along with their parents and teachers to explore the different areas of the museum. Children loved seeing the genetics lab area where baby chicks were being hatched. We also discovered a climbing wall in another section that everyone loved taking turns climbing on.  In the Farm area children happily played on and pretended to drive a real tractor! All of the exhibits at the museum were a wonderful extension to our STEM theme week and we are so thrilled we got to experience them.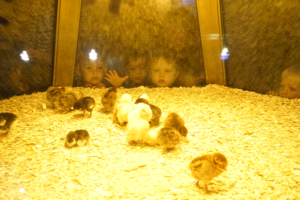 Karen from the Old Town School of Folk Music put on an outstanding Wiggleworms performance for our younger age groups. Her show included instruments, puppets, and even bubbles! Before each song Karen taught the children different hand motions and body movements that they were then encouraged to do along with her while she sang and played her guitar. All of the kids jumped with excitement when she brought out a basket of instruments for them to shake and rattle along with the songs. Everyone had a blast with all the music and movement fun!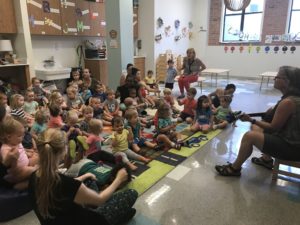 Storytown actors came to NCA and took our Preschool and Pre-K friends on an improvised adventure using everyone's imagination and suggestions to design a story.  Children were asked to help create a setting for the story by drawing pictures on a large blank canvas hung on the wall. The actors then used the children's drawings to decide that the story would take place in Chicago at a fair.  The story was full of silly songs and ideas put together from audience suggestions. The Preschool and Pre-K classes laughed along as a few of their friends even got to join the actors and be apart of the story.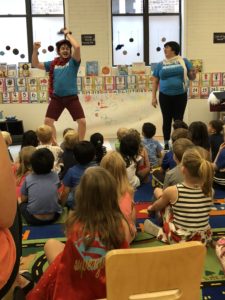 The Newport playground filled with families to celebrate the start of the new school year during our back to school night. Families, teachers, and staff enjoyed finger foods and conversation at our play lot. This was a great opportunity for families new to Newport to get to meet everyone as well as our veteran families to catch up with others. We look forward to all of the new and exciting learning opportunities this school year will bring!